Name A Star Live – Australia and New Zealand
Starting at $19.95, Name A Star Live is a wonderful, timeless gift that people everywhere give for any occasion. Everyone loves having a star named† after them. Naming a star is a meaningful & symbolic gift - perfect for Valentine's Day, Christmas, Mother's Day, Graduation, Teacher Appreciation, a Birthday, Anniversary, Baby Shower, Thanks to a Client or Top Employee, or just a fun & touching way to say "You're Special."
ONLY AT NAME A STAR LIVE:
We launch your star name to Space aboard an actual rocket.
A beautiful astrophoto of your constellation and star.
Virtual Planetarium™ astronomy software.
A complete list of features for each of our gift sets is shown below - name a star today for a meaningful gift everyone loves!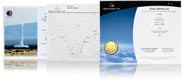 Instant Gift Sets
Upcoming Launches

Only Name A Star Live launches your star's name into space! See our launch schedule for more info on our upcoming space missions.

Image credit: Give The World
Receive launch updates, astronomy news and information regarding star visibility.
Sign Up Today!